Finger Lakes Wineries
Fox Run Vineyards
670 State Route 14
Penn Yan, NY 14527
315-536-4616
http://www.foxrunvineyards.com/

Fox Run is one of New York's premiere wineries, producing an award winning Riesling and other fine wines. This is an environmentally friendly vineyard based on the theory that being kind to the earth will reap more balanced wines. Fox Run is open every day of the week for tours and tastings. They ask that large groups make reservations in advance so that they can ensure that they have enough capacity for a bigger crowd.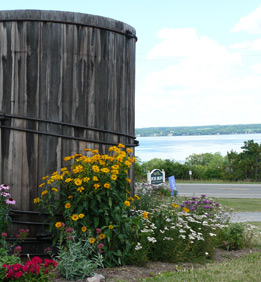 Hunt Country Vineyards
4201 Italy Hill Road
Branchport, NY 14418
http://www.huntwines.com
1.800.WINE.BUY

Hunt Country Vineyards celebrated its 30 year anniversary in 2011, making it one of New York's most established wineries. Over that period of time, they have created over 20 award-winning wines, and they continue to thrive today. Hunt Country Vineyars is open for tastings and tours every day of the week, but groups of 10 or more must make reservations in advance so that the vineyard can make accommodations. The winery tour and tasting is an affordable $4 per person.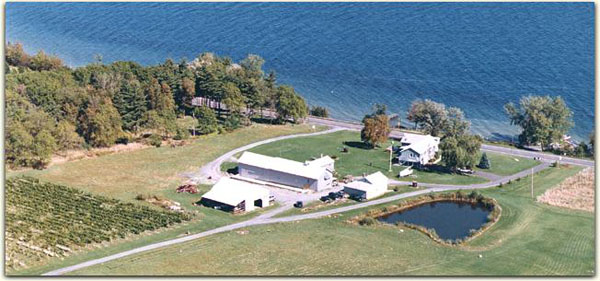 Lakeshore Winery
5132 Route 89
Romulus, NY 14541
315-549-7075
http://www.lakeshorewinery.com/
Lakeshore Winery is located on a piece of land that has been a home to farming since 1825. The current owners, John and Annie Bachman, purchased the property from the previous vinters in 1994, and have continued the tradition of producing high-quality wines, educating people about wine in a fun and entertaining climate, and enjoying every moment. From January through May, the vineyard is open for tastings and tours on weekends only. From May through December, this New York winery is open daily from noon to five. Groups of 10 or more must make reservations, and an extra fee may apply.

Standing Stone Vineyards
9934 Route 414
Hector, NY 14841
(607) 582-6051
http://www.standingstonewines.com/

Tom and Marti Macinski took a lesson from the wise and purchased land that previous vinters had used for decades before. The ideal conditions of the soil proved beneficial, and in just two short years of purchasing the property, they released their first wine in 1993. The 800 cases flew out the doors in 12 weeks. Today, they produce 8,000 cases of award winning wines. Their dessert wine, the Vidal, has garnered attention from Wine Spectator and other wine enthusiast publications. Their $10 tasting and tour is worthwhile, and while reservations are not required, large groups should call in advance.